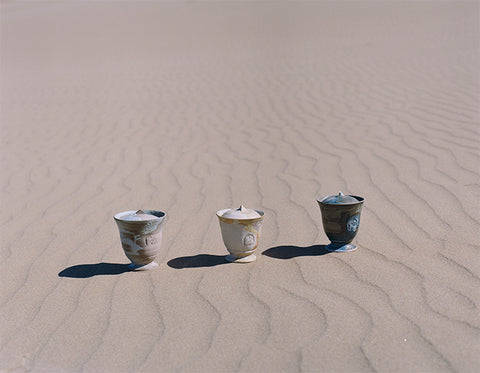 415 AD
CLAY RELIC CLASSIC
Hypatia's surroundings.
Notes of Tomato leaves, Rosemary, Grapefruit, Iranian Galbanum, Somalian Olibanum, Agarwood, Myrrha, Vetiver, Siam Benzoin.
Hypatia, the female Philosopher, Astronomer and Mathematician. All ingredients in this green and resinous fragrance were available on March 8th, 415AD, the day Hypatia met her death.
Inspired by Ancient Egyptian works of the New Kingdom Period, Curio Clay Relics are a range of individually hand crafted carriers for parfum and candles, exclusively made for Curionoir by self taught potter, Kirsten Dryburgh. Each vessel is made from clay from the South Island of New Zealand, then specifically glazed and fired multiple times to create the unique finish.  Due to the organic nature in which all of our Clay Relics are made, there will be variations in shape and colour. You will receive your own truly unique piece of art.
Available in both Classic and Demi size.
Clay Relic Classic: 580g / 20.6oz (minimum) candles burn for 65+ hours.
Clay Relic DEMI: 85G / 3OZ (MINIMUM) BURN TIME APPROX 20+ HOURS.
Also in this Fragrance...
Recommended...